I knew instantly which chart I would include after seeing this week's theme so let's get on
1.
Welcome Baby
- this is my go to chart for new additions to families. I can stitch this within 24 hours.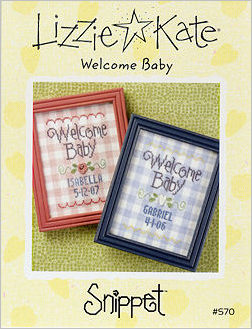 2.
Good things
- I have already stitched this once and am nearly halfway through another but you may remember it's sitting in the naughty corner for now.
3.
Happy Panda Set