This weekend I worked on 2 HAEDs, Tiny Treasures Kitten 2 and the BB SAL Mystic Garden.
HAED Kitten 2 at 443 stitches.
HAED Mystic Garden at 601 stitches.
The sewing machine came out this weekend and I made myself a small pincushion along with a little wrist strap as well as a crochet hook holder.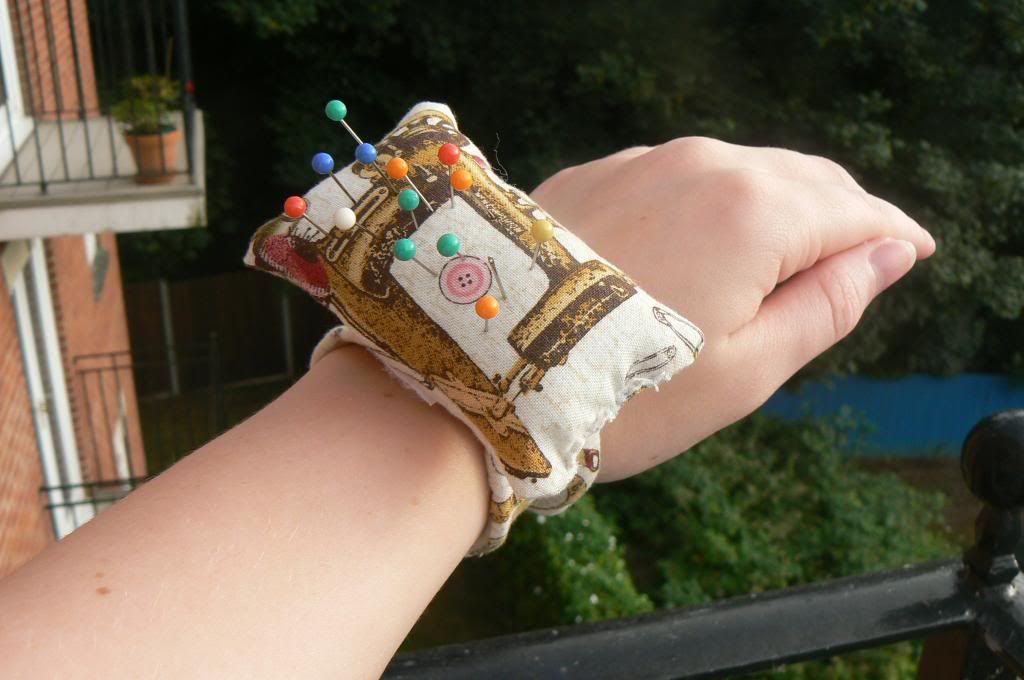 My pincushion.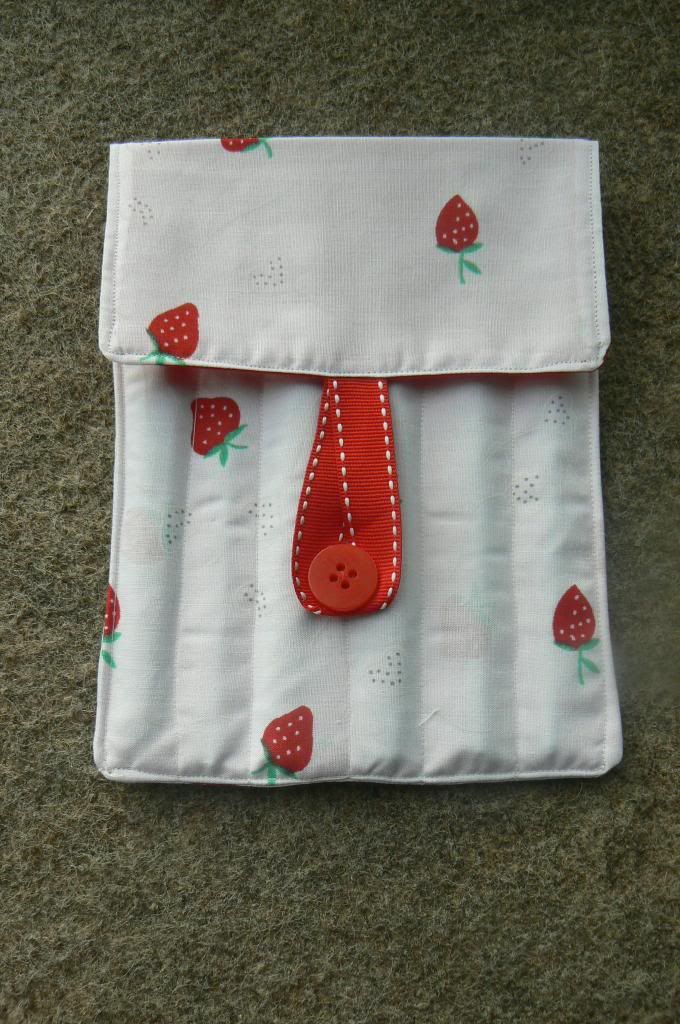 First crochet holder.
First crochet holder.
I love my fabric choice for the first crochet hook holder and found the
tutorial
really easy although something went wrong and I was missing a hook space. One of the spaces also has an uneven line so the top is narrower than the bottom but I don't mind as I'm still trying to get the hang of sewing so I'm not expecting perfectly straight lines. Plus the ribbon is too big for the button.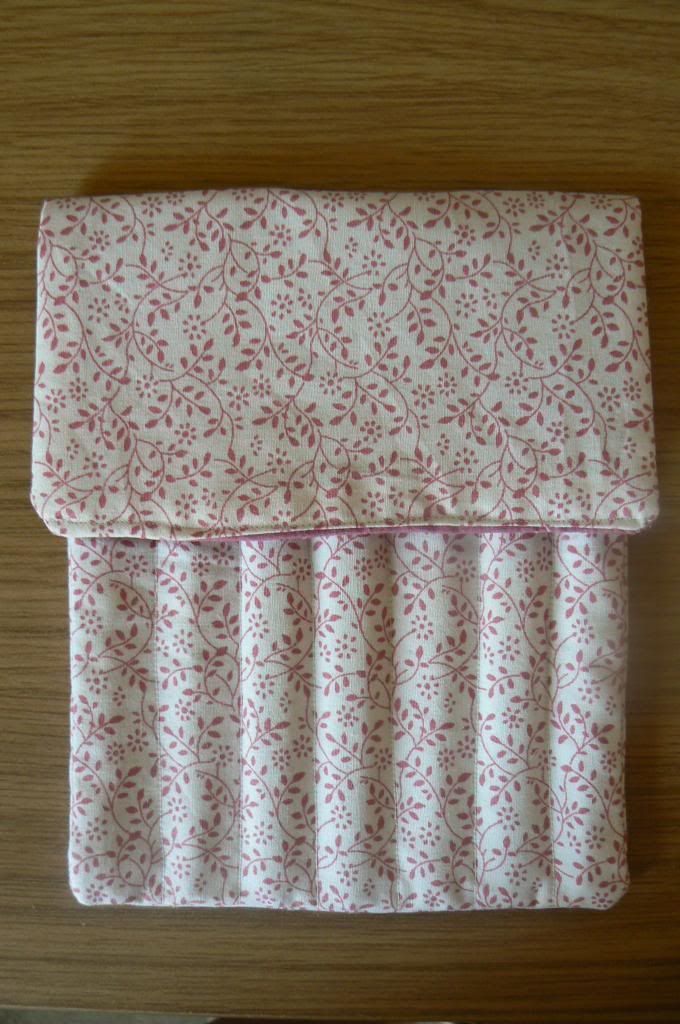 Second crochet holder.
As it was easy, I whipped up a second one in the same afternoon but used velcro instead of a button. I don't like the velcro fastening for this one and my top stitching went askew so to me it just doesn't look as nice even though I managed to get all 7 hook spaces.