Unfortunately there's not much to show for this month's TUSAL but I do have a few finishes to show you :)
First up was for an ornament exchange on the
cross stitch forum
. This design can be found in The World of Cross Stitching Issue 209.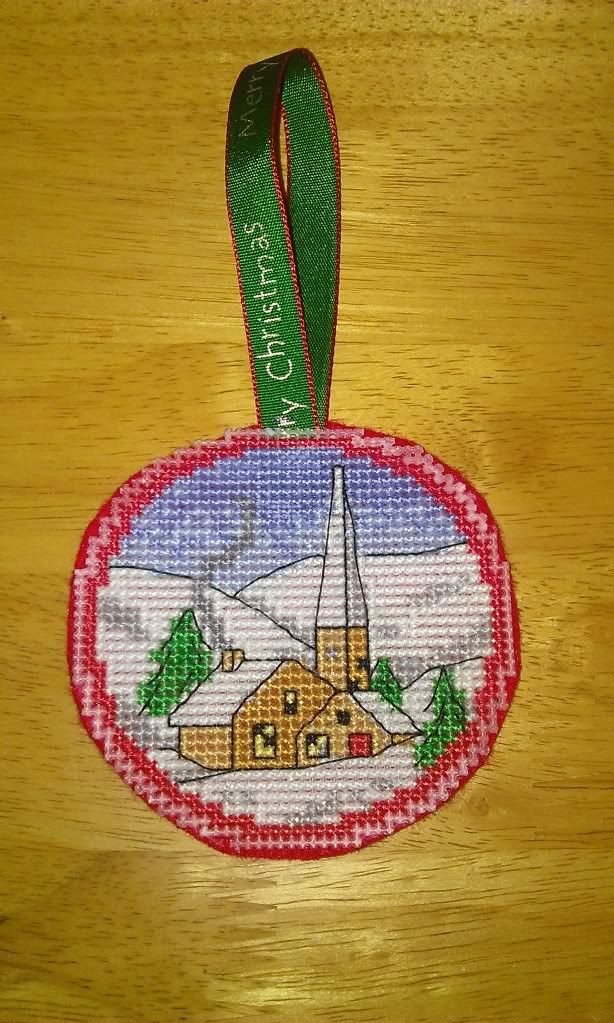 There was also a birthday card for my other half. This Margaret Sherry design which came as a free kit with an issue of the World of Cross Stitching.
Last but not least is Tatty Teddy Graduation. It may be a bit late but it was still received with love and appreciation.
I'm really pleased with how it turned out in the end. There's one more exchange piece that I'll be able to show you next week. Now all I need to do is try to get two more Christmas themed smalls done and then the plan is to just work on whatever takes my fancy.