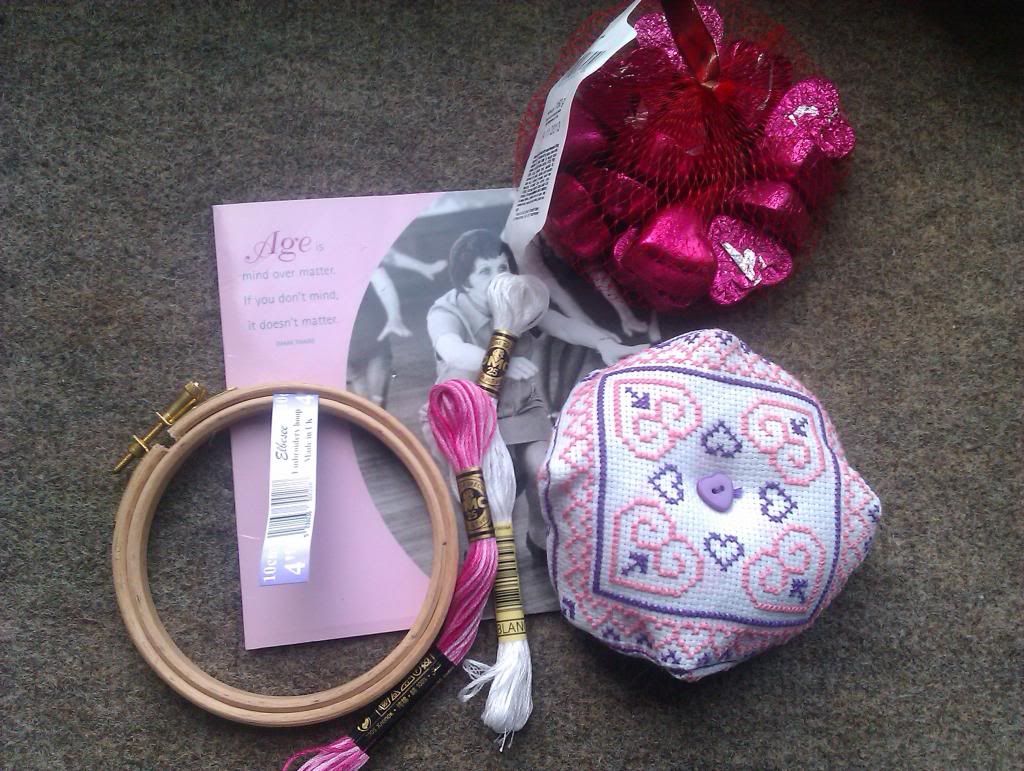 You may remember in my last post I posted a photo of the piece I stitched for an exchange? Well, I received mine and here is the lovely package.
I have finally made a start on
Mabel's SAL
after getting the missing threads. Bit of a hiccup with the second satin stitch (not sure where but it was there) so I've frogged that and will attempt it again this afternoon. I'm hoping to finish January by the weekend.
Café de Paris
The weekend just gone was International Hermit and Stitch Weekend (IHSW) there's a link on my blog if you'd like to find out more about it. So, you're probably wondering what I worked on and how much was done? Well I've got to say I'm getting annoyed with Café de Paris (Parisian Street Scene). I hadn't stitched much but each of the few times I went back to it, I had to frog the majority of the progress from the last stitching session so this weekend I was able to catch up on all that was frogged (basically a restart) and do a bit more. Therefore there isn't much on this one.
I started another of my Crazy January Challenge which is the E-type jaguar though I'm still missing 2 threads for it.
I've put a few more stitches in on Mystic Garden which I'm missing a lot of threads for. Trio of Poppies - Apart from the green used to backstitch and a few stitches in the centre of poppies, I'm finished with the main green stitching. I was saying to Ed' that I can feel the end is near with that cross stitch and he immediately popped the bubble of relief by reminding me I've still got huge patches of sky to sit and stitch!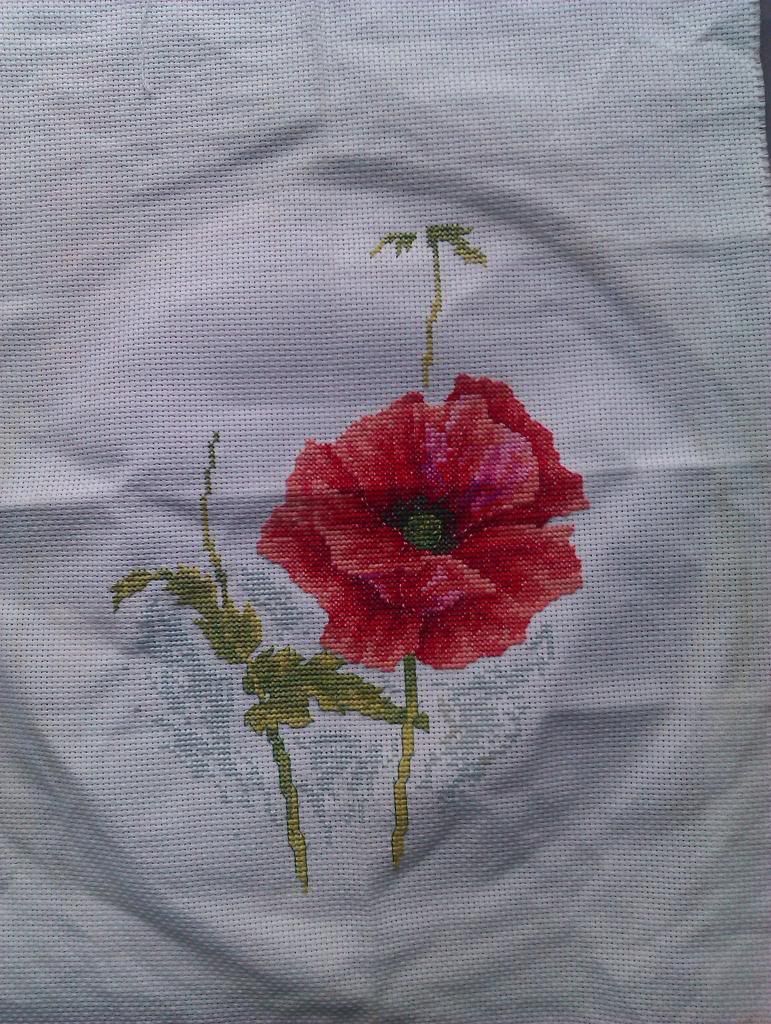 Trio of Poppies 18th Feb 2013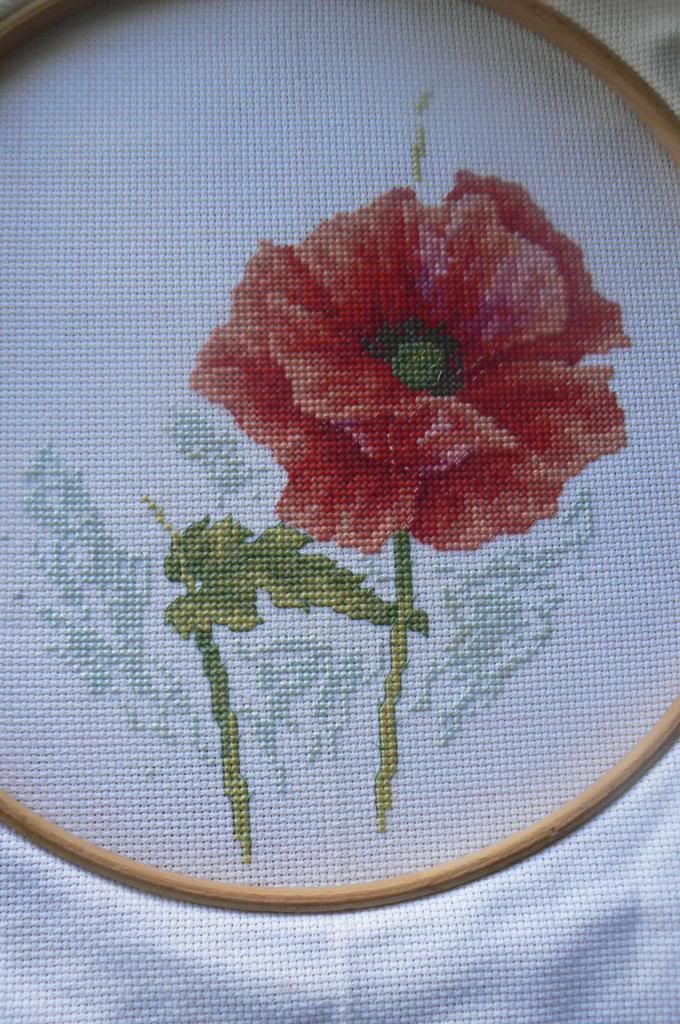 Trio of Poppies 1st Oct 2012
Looking through my photos you are certainly due for an update on Tatty Ted which will come along in the next post hopefully accompanied by another Crazy start (I was unable to start 15 in 15 days due to other commitments) and progress on my current WIPs. I've been messing around with the blog layout and appearance so please do tell me if anything is hard to read, etc.