Here are some sewing patterns I bought, New Look sewing patterns are on sale (they're only £2.95) until the 9th March. I've not tried to make anything bigger than a bag so this will be venturing into unknown waters - I know in an older post I mentioned trying to make PJ bottoms but unfortunately they didn't go to plan as although I used another pair of PJ bottoms as the template the waist was too small.
So, after going out to get fabric for 2 projects...I'll be making a pair of PJ shorts this time with a proper pattern :P and a nice dress for myself. Though a dress pattern is actually missing from this photo.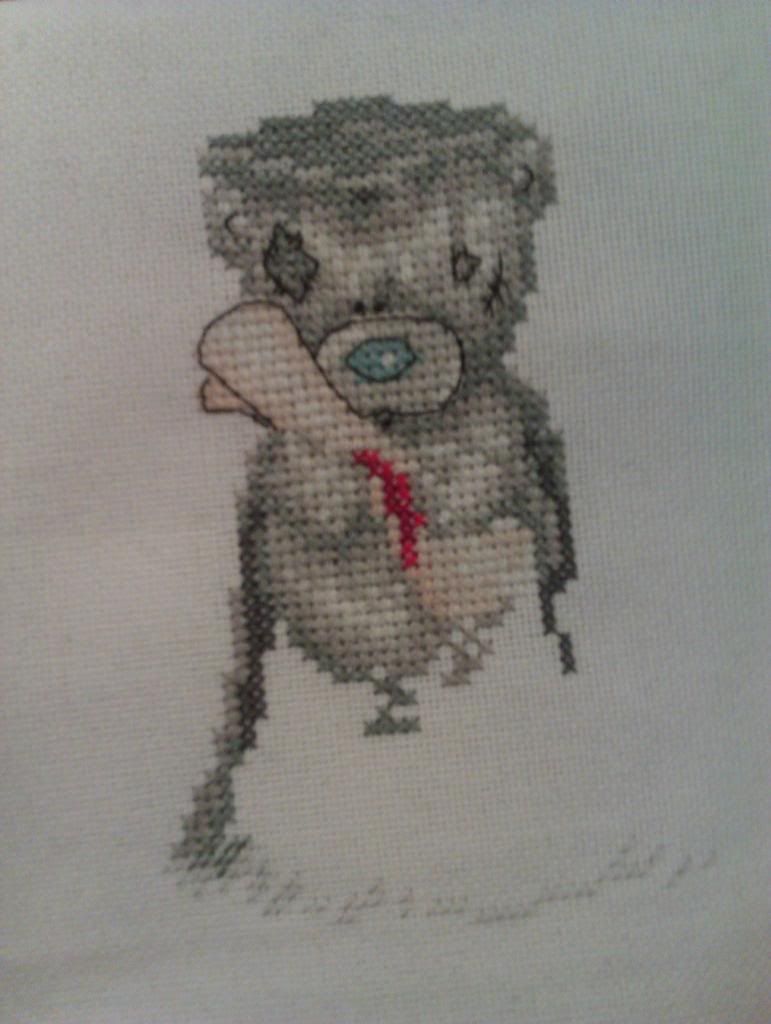 Tatty Ted as of 22/02/2013
Well here's the promised photo of Tatty Ted which is so close to being finished! Speaking of which I've now started to think of what personalisation I could add... Though he's no longer a secret, I'm determined the full finished piece with personalisation will be kept hidden until the day it will be given to the recipient *fingers crossed*.
I was looking to finally get around to completing part 1 of the Around the World SAL only to find that I'm missing my sticky note that had all of the colours chosen for each symbol of the key! With only the outline of one heart (dark green) and one set of speciality stitches (floral colour 4) done, I'll need to pick a new set for the rest of the colours.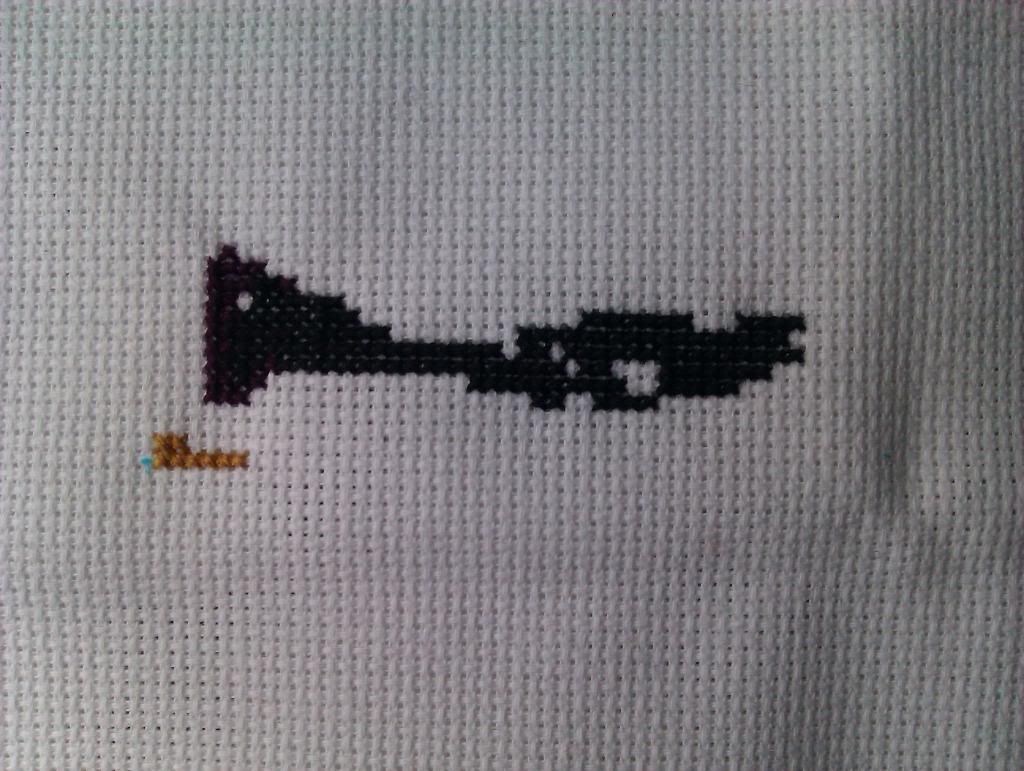 HAED TT Kitten 172 stitches - 24/2/2013
I realised from my original Cross Stitch Crazy 2013 list, I've only started/worked on 3 so I'm doing my best to get the other 12 started. Though I have just started HAED Tiny Treasures Kitten 2 so I've now started 4 out of 15.
I came across this little treasure in a yarn stall at a market.
The kit was £5 so when I've grown confident in knitting, he'll certainly be made.
I've come up with a list of stitchy goals that I'd like to do and the idea will be to post a blog update when I've completed them but it'll be a trial run or two as I don't know how well this will work.