I've been starting the day with a cup of tea and cross stitching. I've quite enjoyed it and find that I am more motivated/work better during morning/early afternoon. The majority of my stitching time has been spent on the smaller poppy and it's finished.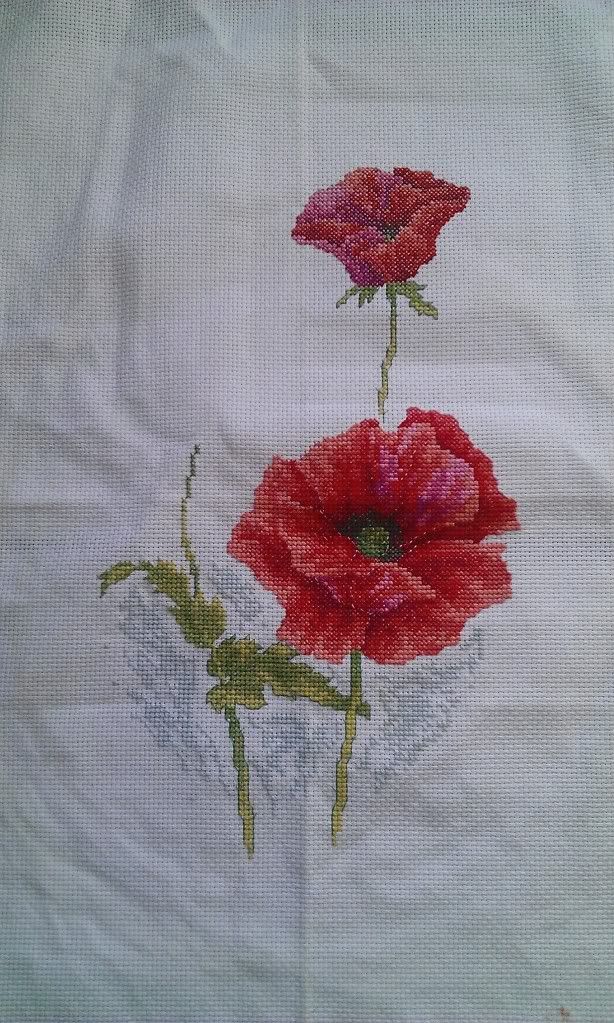 Progress 18/3/2013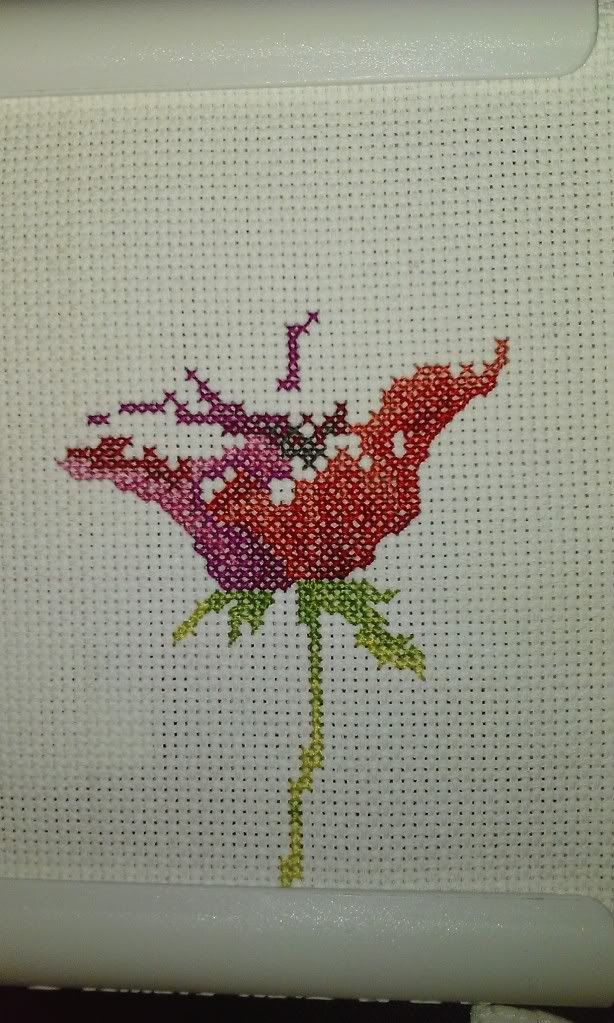 Progress 15/3/2013
There's another March Goal finished and I'll work on the E-type jaguar once I've made a start on a secret stitch for a Facebook group.
I have another sewing finish, the magnetic snaps arrived on Friday and I decided to finish it on Saturday. The
Phoebe Bag
is a lovely free pattern.
I'm starting to plan other things I'd like to sew, sometimes picking the fabric is the hardest part...although I have found the perfect colour knit for a maxi dress and I'm itching to buy it and get started. I've got the perfect first knitting pattern for me, it's a basic pattern and the squares will be made up into a picnic blanket. I'm having difficulty picking the right yarn. Does anyone have any suggestions as a suitable alternative to ggh Colorado chunky?