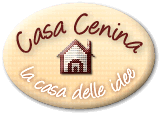 Hello everyone just to let you know that I've signed up to the Casa Cenina guest club. This means that from time to time I will be posting links to their homepage, categories or products. In the cases of products, it will be ones I have ordered from the company.
I buy these products using my own money, however if any of my readers click on a link and make a purchase then I can either receive a discount or commission (commission requires a large amount of money to be spent in a year, so that probably won't happen).
I decided to try this out because I have made 2 large purchases with the company and although I haven't received them yet due to an out of stock kit* and the other order was placed just the other night, I do plan to use Casa Cenina in the future.
I hope you all aren't put off by this and I'll make sure not to bombard you with posts.
*I could have the items that were ready for shipment sent in a different order but as I have plenty of projects to be getting on with, I decided not to choose this option.